SCRATCH KITCHEN CUSTOM DRINKS
Eat-Drink-Enjoy
Welcome to The Twisted Fork! Dig into some chef-inspired, down-home Florida cuisine with "a Twist", at one of Southwest Florida's most unique venues. Come on in and enjoy the food. Enjoy the drink. Enjoy the music. Enjoy the atmosphere. There is lots to enjoy for all ages.
Keep an eye out for all the scheduled events on the Back Porch… from Car shows, Bike nights, Bands, Drive-in movie nights and more! All under a 24,000 square foot covered entertainment pavilion that is connected directly to the restaurant and Bert's Black Widow Harley Davidson. It never rains at Bert's…!
The Twisted Fork Restaurant® and Bar is conveniently located on El Jobean Rd, just a few minutes West of Hwy 41 and Veterans Blvd…
Eat some of the best uniquely Twisted foods.
Drink some of the best cocktails from our awesome Mixologists.
Enjoy the best music and events in Fort Myers.
---
Contact us for your private event or catering needs.
---
Enjoy your new home for great food, custom drinks and amazing events. Kick back with us at The Twisted Fork.
We start with our food. The primary premise of any restaurant is to provide the best food we can. Come by to visit and eat some of the best uniquely Twisted foods.
With any restaurant experience, it's a place to enjoy some libations. Visit our awesome Mixologists to have them concoct your favorite drink or one of our best cocktails.
It's part of our DNA. The Parsley Family has music in the veins and we had to bring this into the make up of the Twisted Fork. Enjoy the best music and events in Port Charlotte on our Back Porch.
OUR VISITORS SAY ABOUT US
Twisted Fork Rocks! Thank you for a great day yesterday . We love your food & drinks and your staff is awesome too. We will return. Until then stay Jack'D Up!
We loved everything about this place. From the amazing service to the delicious food. Best Monte Crisco I've ever had. And the hog wings are a must have. The gliding booths outside were wonderful. Bert the owner and Steven the manager both came to check on us. Our new go to!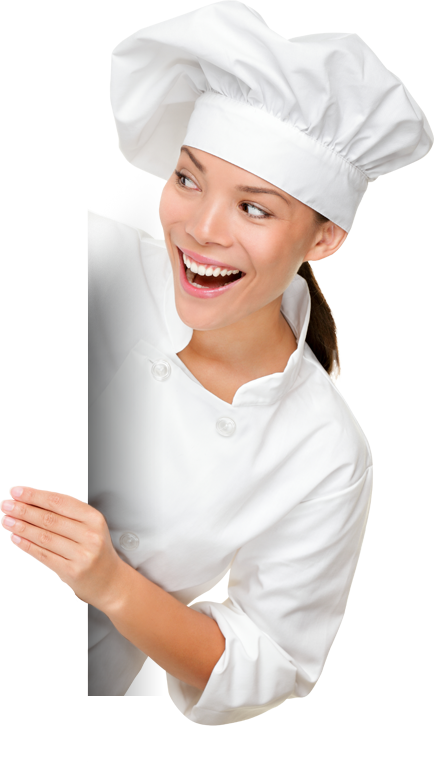 "You won't find anything here from those other restaurants. "This is its own baby."
If it's theme you seek, The Twisted Fork has everyone beat. We wanted to develop a unique experience for every visitor. We decided to go all out on what you see and what you do while you're here. Everything, from the distressed metal exterior and the interior's repurposed barnwood down to its floor, has a story.
Passing through Alva one day, Bert Parsley spotted a century-old barn that Hurricane Irma had shifted three feet off its foundation. It perfectly fit a sketch he'd just made on a bar napkin while hatching the plan. From the barn's teardown, he salvaged the Fork's walls, beams, shelves and floor joists that still bear the original axe marks.
The exterior's distressed metal once covered the 49th Street St. Pete flea market where Bert's Barracuda Harley-Davidson now stands. Parsley also moved his own considerable gearhead collection into the Fork. There's Bert's own patch collection as well as an additional community patch wall for customers. Two walls of license plates Bert collected since childhood add to the décor along with motorcycles dangling from the ceiling.
Over the foyer hangs a chandelier of motorcycle and car parts, mechanically connected without a single weld. Elsewhere, there are three engine blocks welded into a glowing wine rack.
"For years I've picked things off at auctions for this place," said Parsley. "I got motors and transmissions and tore them apart to put bins and bins of parts into our 38-foot bartop, filled with 90 gallons of epoxy and embedded laser wire. Some of it was from old cars and drum kits I've owned.
"The traffic light was in my living room. We restored that 1920s Staten Island boardwalk phone booth (repurposed, tongue in cheek, as a cell phone charging station) in my garage."
With 36 televisions and the largest flat screen in Charlotte County, this is the place to watch sports. But instead of speakers at all the tables, point an app called Tunity at your TV of choice and it plays the audio on your phone. In Merch, you can rent or buy a Bluetooth speaker for your table.
We are dedicated to providing Port Charlotte with the best, most unique experience available. We want to do that every chance we can get. So come by and discover the reason people are talking about the Twisted Fork. It's our awesome menu items as well as the entertainment we have to keep everyone happy and involved in the community. Discover a little of what makes you Twisted. Come on by any time and every time. Eat. Drink. Enjoy. We look forward to it.
Eat. Drink. Enjoy. Port Charlotte.
The Twisted Fork Restaurant® and Bar is conveniently located on El Jobean Rd, just a few minutes West of Hwy 41 and Veterans Boulevard. Come by and get in touch with your Twisted side.